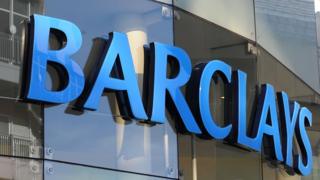 The Serious Fraud Office has charged Barclays Bank PLC with "unlawful financial assistance" related to billions of pounds raised from Qatari investors in 2008.
The same charges were bought against Barclays PLC in June last year.
The move to charge Barclays Bank as well is significant because it holds the banking licence that allows it to operate in different countries.
So, if Barclays was found guilty, it could lose that crucial licence.
In 2008, to avoid a government bailout, Barclays took a £12bn loan from Qatar Holdings.
Under that deal Barclays loaned £2.3bn back to Qatar Holdings and it is that part of the transaction that the charge of unlawful financial assistance is related to.
In a brief statement, the Serious Fraud Office (SFO) said that £2.3bn loan was "for the purpose of directly or indirectly acquiring shares in Barclays Plc".
In response, Barclays said: "Barclays PLC and Barclays Bank PLC intend to defend the respective charges brought against them.
"Barclays does not expect there to be an impact on its ability to serve its customers and clients as a consequence of the charge having been brought."
Following a five-year investigation into the deal with Qatar Holdings, the SFO in June charged Barclays PLC and several former executives with conspiracy to commit fraud.
Former chief executive John Varley, former senior investment banker Roger Jenkins, Thomas Kalaris, a former chief executive of Barclays' wealth division, and Richard Boath, the ex-European head of financial institutions, were all charged in relation to that investigation.