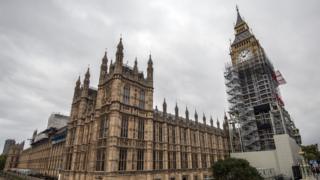 MPs will later start going over the small print of a mammoth piece of legislation seen as crucial to Britain's departure from the EU.
Labour and rebel Tory MPs are gearing up to inflict defeats on the government as ministers battle to get the European Union (Withdrawal) Bill into law.
Brexit Secretary David Davis tried to head off trouble on Monday by offering MPs a vote on the final Brexit deal.
But the surprise move was met with scepticism by Tory rebels.
Ministers say the main aim of the EU (Withdrawal) Bill is to copy across EU rules into domestic UK law to ensure a smooth transition on the day after Brexit.
But critics say it is a power grab by the government which will allow ministers to change laws and regulations without going through Parliament first.
What is happening on Tuesday:
About 2.45pm: Four hour debate on the repeal of the 1972 European Communities Act, the legislation that took Britain into the EU, or the EEC as it was then called
MPs could discuss a call for the UK to stay in the EU until a new treaty has been signed on its future relationship
Another amendment that has support is one that would give the devolved governments in Scotland, Wales and Northern Ireland a bigger say
About 7pm: Four hours of debate on how to interpret 40 years of accumulated EU law in UK law
The future status of the European Court of Justice, which will cease to set UK laws on Brexit day, is also up for debate
MPs are due to vote at about 7pm and 11pm but the government is not expected to be defeated at this stage
Most MPs say they accept that Britain is leaving the EU but some are expected to use the debates to fight against what they call a "hard Brexit" that would see the UK leaving the single market and customs union – or leaving without a trade deal.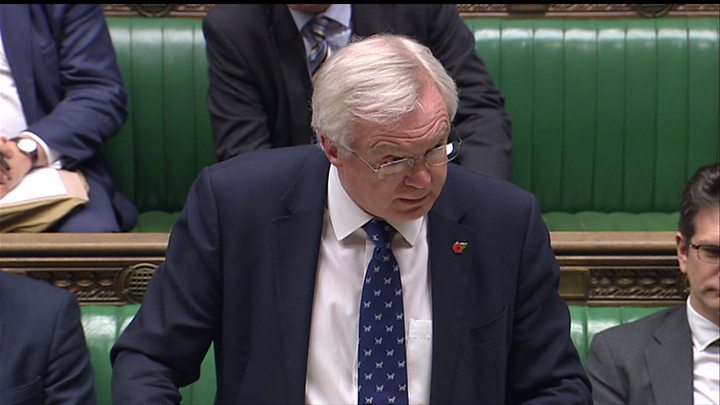 MPs have tabled more than 470 amendments – running to 186 pages – for changes they want to see before the Brexit bill is passed into law.
A further seven days of debates have been scheduled in the run-up to Christmas, with the second day, on Wednesday, expected to include Labour's calls for guarantees on workers' rights and the environment.
The government is not thought to be facing the serious prospect of defeat until next month, with a small group of about 10 Conservative rebels reportedly plotting with Labour and other opposition parties to back critical amendments.
A government amendment that would enshrine the Brexit date in law, announced last Friday, by Prime Minister Theresa May, will not be debated until the final day of the committee stage.
But Remain-backing Conservative MP Dominic Grieve said the government had tabled a further amendment that would give them a get-out clause on the date "if that were necessary".
He told BBC News this showed ministers were "playing around" with a "very complex" issue and "not behaving in a grown up fashion".
Eurosceptic Labour MP Frank Field said he had tabled amendments calling for the UK to leave the EU "on a certain date" and to give the EU no more money "until they start making concessions" in the Brexit talks.
David Davis said on Monday that MPs would be able to debate and vote on any agreement negotiated with the EU by the government – because, he said, the government had decided that the Brexit deal would have to become law via an Act of Parliament.
But he said the UK would still leave the EU on 29 March 2019, whether MPs backed or rejected the deal – making MPs' vote a take-it-or-leave-it one on the Brexit deal, rather than one which could either halt Brexit or have the deal renegotiated.
The promise of a vote on any final deal was welcomed by Labour and some Tory backbenchers on Monday, with Labour's shadow Brexit secretary Keir Starmer calling it a "significant climbdown from a weak government on the verge of defeat".
But Conservative MP Anna Soubry said the government's offer was "completely meaningless" because Mr Davis "couldn't guarantee that we'd have the vote before we left".
And if the government failed to reach an agreement with the EU on its post-Brexit relationship Parliament will have no say at all, she added, which was not "right" for such an important decision.
Brexit Minister Robin Walker insisted the government was focused on securing an agreement with the EU that would be backed by the majority of MPs.
---
What stage is the bill at?
The EU Withdrawal Bill is entering its Committee stage – meaning MPs will scrutinise it line-by-line in the House of Commons.
The debate is set to last for two days this week, although no crucial votes are expected.
There will be six more days of debate at a later date. But if the bill passes this stage, it still has a long way to go.
It will return to the House of Commons with any additional amendments for its report stage and then will have a third reading in front of MPs.
The bill will then have to go to the House of Lords for scrutiny before it can gain Royal Assent and become law.
---