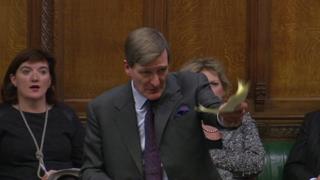 Rebel Conservative MPs have brushed off criticism of their opposition to the government's approach towards Brexit.
Several Tories say they will vote against a bid to enshrine an exact date for Brexit in law.
Their stance triggered a Daily Telegraph front page naming 15 of them as "Brexit mutineers".
One, ex-minister Stephen Hammond, said it was a "silly headline" and criticised colleagues "lecturing" him on party loyalty.
The EU (Withdrawal) Bill is a key part of the government's strategy for leaving the EU following last year's referendum.
It aims to stop EU law from applying in the UK and avoid confusion on Brexit day – 29 March 2019 – by putting all existing EU law onto the UK statute book.
But there have been hundreds of suggestions by MPs to change the way it is worded and the government only has a majority with the help of the 10 Democratic Unionist MPs.
Mr Hammond told BBC Radio 5 live the bill, which is currently being debated line-by-line by MPs, was "the most important constitutional thing we will do for 50 years" adding: "We might as well do it right."
The government were "boxing themselves into a corner" in using the bill to specify the exact date and time of Brexit – 23:00 GMT on 29 March 2019 – he said, because the UK would be "hamstrung" if the negotiations needed to be extended at the last minute.
"It's not about frustrating Brexit, it's about getting the best economic deal for this country," he added.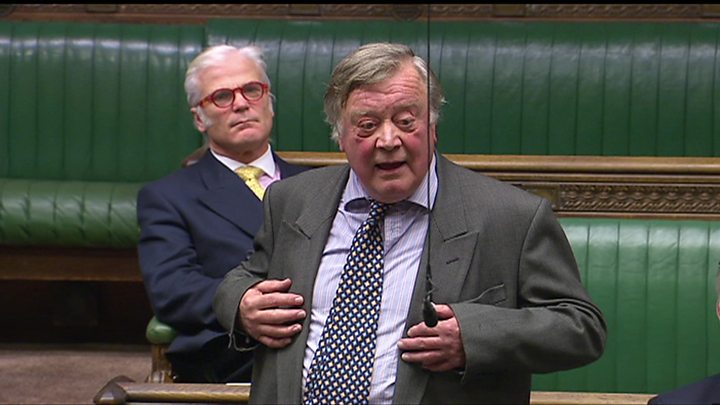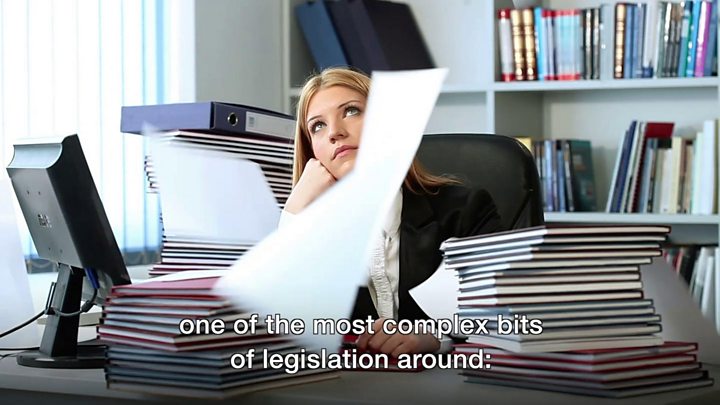 Among the critics of the Daily Telegraph's "mutineers" headline was Brexit Minister Steve Baker, who tweeted: "I regret any media attempts to divide our party.
"My Parliamentary colleagues have sincere suggestions to improve the Bill which we are working through and I respect them for that."
Several of those named hit back at the headline on Twitter.
Pro-EU ex-minister Anna Soubry, described it as a "blatant piece of bullying that goes to the very heart of democracy".
Another potential rebel, Jonathan Djanogly, tweeted "to me this is about upholding our constitution and negotiating position", and Bob Neill said "the bullies will not succeed", adding: "We will continue to work constructively for the best Brexit possible – that's our duty – and what parliamentary democracy is all about."
MPs began eight days of detailed scrutiny of the bill on Tuesday evening, with ministers seeing off the first attempts to change the legislation.
The debate continues on Wednesday, with the key vote on the Brexit date amendment not expected until next month.