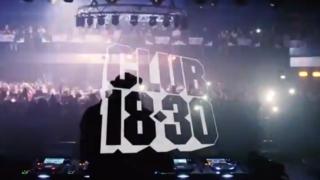 It's been the stuff of tabloid dreams – the exploits of holidaymakers and the reps on Club 18-30 holidays.
For almost 50 years the travel company has offered structured holiday fun to the youth market.
From a low-key start in the 1960s, it went on to become notorious, even embracing that image with several risqué advertising slogans.
Now Thomas Cook, which has owned it since 1998, says it is considering its future, including a possible sale.
The company is concentrating more on its Cook's Club brand, which it launched last month and which it believes is of more appeal to its millennial customers.
The concept is centred on its own-brand hotels, which can accommodate 300-400 guests and features such attractions as poolside DJs and a sharper focus on food for, a spokesman told the BBC, the "Instagram generation".
Club 18-30 was founded in the 1960s to offer package holidays targeted at young singles and couples to travel without families or children.
The first destination was Lloret de Mar on the Costa Brava. In 1973, it was bought out by the management, the first of a series of changes of ownership.
A BBC staff member reminisces…
Young, impressionable and on my first package holiday I chose a last-minute 18-30 with friends to Corfu. We'd worked all summer to pay for the trip and a week in the sun with plenty of fun sounded ideal. The reps were all focused on making sure you had "fun"'. That meant lots of bars, clubs, free drinks and games.
I was terrified. But somehow managed to maintain the participation level to end up in the final of a game where the girls had to move an egg up the inside of a bloke's trousers and then down the other side.
Only one of the eggs was hard boiled. We lost, and I never took another 18-30.
Its controversial, playful image kept it in the public eye throughout the 1990s and 2000s.
Advertising slogans from the time included "It's not all sex, sex, sex. There's a bit of sun and sea as well".
In 2002, ITV made the programme Club Reps, based on the life of the workers. Full of salacious details, it is said to have boosted bookings significantly.
In 2005, Channel 5 showed a documentary called the Curse of Club 18-30. The company was not amused and complained to Ofcom.
Although it is called Club 18-30, the actual target age range is 17-35.