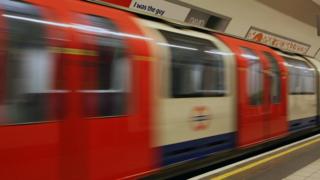 Two teenagers have been arrested after a 19-year-old man was allegedly attacked on a Tube train and forced to apologise for being gay.
Police arrested the two boys, both 16, on Tuesday on suspicion of assault.
The incident is said to have happened on the Jubilee Line between West Ham and North Greenwich on 21 October.
The victim and his friends were wearing fancy dress for an event they were attending when they were approached by two youths who boarded at West Ham.