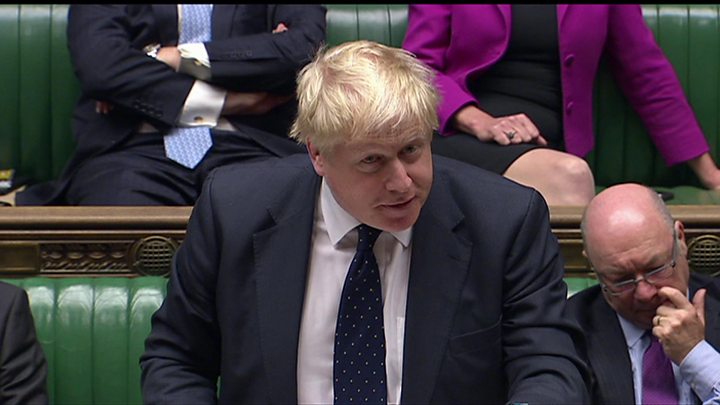 Boris Johnson has apologised for his remarks about a British-Iranian mother who is being held in prison in Iran.
Nazanin Zaghari-Ratcliffe says she was on holiday when she was arrested in 2016 – a claim the foreign secretary appeared to contradict this month.
Apologising in the Commons, Mr Johnson said he would meet her husband, Richard Ratcliffe, on Wednesday and will visit Iran "before the end of the year".
He retracted "any suggestion she was there in a professional capacity".
The plight of Mrs Zaghari-Ratcliffe – who has been held in prison in Iran for more than 18 months – has been widely discussed since Mr Johnson gave evidence before a Commons committee on 1 November.
During the hearing, the foreign secretary said Mrs Zaghari-Ratcliffe had been teaching journalism in Iran – something her family and employer say is incorrect.
Responding to an urgent question in Parliament, Mr Johnson was asked to apologise for the remarks.
"Of course I apologise for the distress, for the suffering that has been caused by the impression I gave that I believed she was there in a professional capacity. She was there on holiday," he said.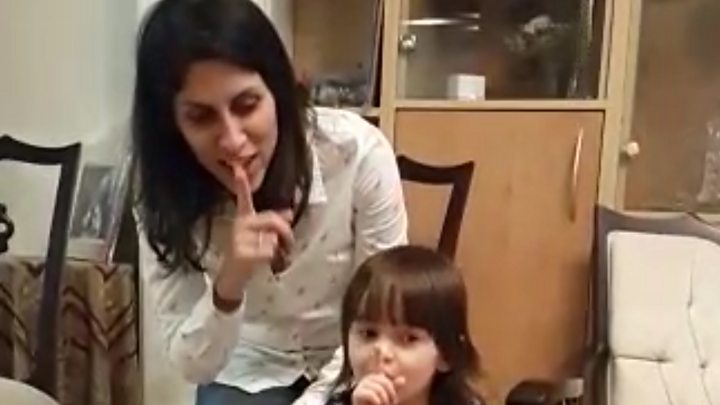 Mr Ratcliffe has called for his wife to be granted diplomatic protection, which under international law is a way for a state to take diplomatic action on behalf of a national.
Earlier, Downing Street said it was "one of the options" it was considering in the case.
Asked by Labour about the prospect of Mrs Zaghari-Ratcliffe being granted diplomatic protection, Mr Johnson told MPs that he would be answering the question "in person" and would meet Mr Ratcliffe this week.
He said he was also planning to visit Iran before the end of the year and would discuss the possibility of Mr Ratcliffe accompanying him.
---
What is 'diplomatic protection'?
By James Landale, BBC diplomatic correspondent
When a British citizen is jailed overseas, they normally get basic consular help from the local embassy.
This could include anything from contacting family to legal support to medical help. But if the UK were to assert its diplomatic protection over a British citizen, that would change things significantly.
This would be a signal that the UK is no longer treating the case as a consular matter but a formal, legal dispute between Britain and that country.
That's because diplomatic protection is a mechanism under international law that a state can use to help one of its nationals whose rights have been breached in another country.
The broad legal principle is that British diplomats would no longer be representing the interests of a citizen but the interests of their state.
---
Last week, Mr Johnson said he was sorry if his remarks about Mrs Zaghari-Ratcliffe had caused anxiety to her family.
However, Labour's shadow foreign secretary Emily Thornberry pushed him to "apologise properly" for his comments.
"If it is a matter of pride that the foreign secretary is refusing to admit that simply he has made a mistake, well then I feel bound to say to him that his pride matters not one ounce compared to Nazanin's freedom," she said.
"After a week of obfuscation and bluster, will he finally take the opportunity today to state simply and unequivocally for the removal of any doubt – either here or in Tehran – that he simply got it wrong?"
Labour MP Yvette Cooper told Mr Johnson that "words matter", saying Mr Johnson cannot keep "shrugging off" comments that are "inaccurate" or damaging". She called for him to resign.
In reply, Mr Johnson said: "It was my mistake. I should have been clearer."
He added: "I apologise for the distress and anguish that has been caused to Mrs Zaghari-Ratcliffe and her family."