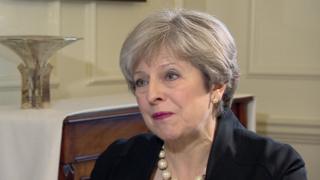 Theresa May has revealed she shed a "little tear" when she learned the result of the election exit poll suggesting she would lose her majority.
The prime minister said her husband Philip told her the news – and it came as a "complete shock".
"It took a few minutes for it to sink in," she told BBC Radio 5 Live's Emma Barnett, because "we didn't see that result coming".
"My husband gave me a hug," she added, and she cried a "little tear".
The prime minister said she did not watch the exit poll herself, as "I have a little bit of superstition about things like that".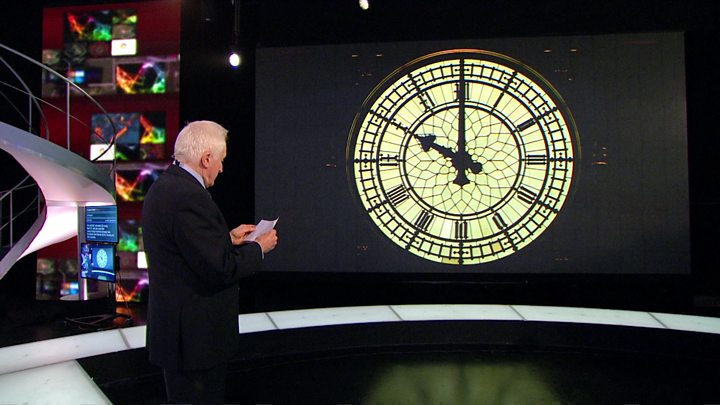 She knew her campaign had not been "perfect", she added, but all the indications she was receiving were that she would increase her Commons majority.
Mrs May called 8 June's general election to tighten her grip on power and strengthen her hand in Brexit talks by increasing the number of Conservative MPs in the Commons.
But although she started more than 20 points ahead of Labour in the opinion polls she lost most of that lead as well as 22 seats, wiping out the 17 seat majority she had inherited from predecessor David Cameron.
The ITV/Sky/BBC exit poll, which was carried out at polling stations across the UK, was met with surprise and scepticism by MPs from all parties when it was announced as voting ended – the widespread assumption had still been that the Conservatives would at least keep their majority.
But its prediction that the Conservatives would be the largest party but without an overall majority turned out to be accurate.