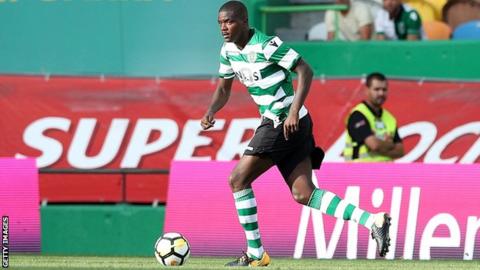 West Ham say the dispute with Sporting Lisbon over their summer pursuit of Portugal's William Carvalho was caused by a "breakdown in communication" and the matter has now been resolved.
Sporting said they were going to report the Hammers to Fifa for an illegal pursuit of the 25-year-old midfielder.
The Portuguese club also made personal comments about West Ham owners David Sullivan and David Gold.
"Friendly relations between the clubs will resume," said a Hammers statement.
In September, West Ham said they made a bid for the Portugal defensive midfielder and released emails that claim to show their official approach.
But Sporting's communications director Nuno Saraiva questioned the validity of the leaked emails, which purport to show a 25m euros (£22.8m) offer, as well suggestions Sullivan was called a "liar" and a "parasite" in a Facebook post.
West Ham refuted the claims, called them "attention seeking", and considered legal action.
However on Tuesday the Premier League club said: "West Ham and Sporting acknowledge that a breakdown in communication based in contacts between representatives from both clubs in respect of a possible transfer of William Carvalho was the cause of a misunderstanding.
"Subsequent to this, the clubs have had positive communications and the matter is now resolved. On this basis, there will be no barriers to both clubs negotiating or working together in the future."